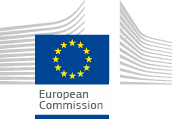 Gamyba, žinoma, yra tarpdisciplininė sritis, tad vf-OS aptariamos temos sąlygoja įvairių sričių parnerių bendradarbiavimą. Taip pat svarbu, kad partneriai gamybininkai ne tik siulytų galimus sprendimus, bet tampriai dalyvautų projekto MTTP dalindamiesi savo požiuriu ir poreikias. Todėl, Vf-OS konsorciumas yra sudarytas iš partnerių, turinčių gamybinę patirtį. (IKERLAN, UPV, UNINOVA ir LYON2) ir ICT (ICE, CMS, ASC ir ALM).
ICE is a UK based SME that leads the vf-OS project with its RTD competences in software systems, services integration, data analytics, data harmonisation and process. ICE is coordinator and conceptor of vf-OS and has acted as coordinator, WP lead, Technical Lead, Task Leads, Dissemination Leads, Project Manager both in commercial and research environments.
IKERLAN is a Spanish private non-profit Technology Centre and a technological R&D actor within the Mondragon Corporation. IKERLAN is a point of reference for innovation, dedicated to advanced technology transfer to industry and comprehensive product development
INSTITUTO DE DESENVOLVIMENTO DE NOVAS TECNOLOGIAS (UNINOVA) is a multidisciplinary, independent, and non-profit research institute that pursues excellence in scientific research, technical development, advanced training and education.
The Universitat Politècnica de València (UPV) is a Spanish Public University that is at the leading edge of enterprise modelling, manufacturing planning research, manufacturing assembly, distribution and service supply chain management research issues.
Caixa Mágica Software (CMS) is a Portuguese SME, leader in multiple segments of the Open Source market in Portugal. It offers competent professional services on Linux systems, software package distribution and management, algorithms and solvers, networks and systems, virtualisation and development of mobile systems (particularly for Android). CMS has an extensive experience in solving integration problems in Open Source, actively supporting IT solutions for the Public Administration as well as being part of research consortia
The University of Lyon 2 is distinguished among other universities in France. The DISP lab at the university of Lyon 2 develops research in enterprise and information system engineering with applications in industrial manufacturing. The particular expertise of LYON 2 research team remains at the development, the integration and the assessment of new service-based business applications in industry.
Ascora GmbH (ASC) is an SME IT company based in northern Germany (Lower Saxony). Since 1994, Ascora GmbH has been developing and selling software as an Independent Software Vendor with products that are used around the world. In addition, Ascora has broad expertise within the virtual manufacturing domain.
Almende B.V. (ALM) is a Dutch high-tech commercial research company investigating and developing self-organized critical agent-based solutions to sustain and improve the coalition formation and coordination of communication and collaboration across evolving networks of humans and existing ICT infrastructures.
Mondragon Assembly Sociedad Cooperativa (MASS) designs and manufactures systems and equipment for process automation. MASS integrate a wide range of commercial elements in our systems and we develop tailor made solutions to adapt to our customers' requirements providing the most profitable solution in each case.
VIASOLIS- Lietuvos kapitalo įmonė veiklą koncentruojanti PROTINGO sitklo (SMART Glass) produktų vystyme ir gamyboje. Pagrindiniai įmonės produktai: Comfort Glass, PV glass, Matinex Power tyles.
Consulgal is one of the major Portuguese consultancy companies, providing a wide range of multi-disciplinary services to its Clients in engineering fields, particularly those related to Project Management and Supervision.
Knowledgebiz LDA (KBZ) is a Portuguese innovation and information systems consultancy company. It specializes in developing strategies for interoperability and information integration using intelligent mapping, meta-modelling, open platforms, architectures and toolkits to support and speed-up the implementation and adoption of web-based systems
APPLICATIONS PLASTIQUES DU RHONE (APR) company develops its business activity in the plastic manufacturing industry. To meet the customer expectations, it has built over its 40 years in existence other technical solutions such as boilers, injection, trading, thermoforming or moulding by casting.
TARDY is an active player in mechanical industry in the south east France. It offers a high level of design technicity and advanced manufacturing equipment's serving the machining (4kg - 40T) and engineering of mechanical parts.
Dėkojame už susidomėjimą vf-OS.
Norėdami daugiau sužinoti apie projektą užpildykite elektroninę užklausą ir mes netrukus susieksime.
Šis projektas finansuojamas EB Horizont 2020 mokslinių tyrimų ir inovacijų programos apimtyje pagal sutartį Nr. 723710.