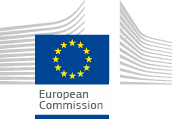 L'industrie manufacturière couvre un ensemble de thèmes interdisciplinaires. Ainsi, les thèmes couverts dans vf-OS nécessitent la coopération et la collaboration des différents partenaires. Par ailleurs, il est important que les partenaires industriels ne se limitent pas à fournir des cas d'études, mais leurs besoins et points de vue sont fondamentaux pour les travaux R&D du projet. De ce fait, le consortium vf-OS est équilibré entre des partenaires avec une forte expérience en industrie manufacturière (IKERLAN, UPV, UNINOVA et LYON2) et ceux en TIC (ICE, CMS, ASC and ALM)
ICE is a UK based SME that leads the vf-OS project with its RTD competences in software systems, services integration, data analytics, data harmonisation and process. ICE is coordinator and conceptor of vf-OS and has acted as coordinator, WP lead, Technical Lead, Task Leads, Dissemination Leads, Project Manager both in commercial and research environments.
IKERLAN is a Spanish private non-profit Technology Centre and a technological R&D actor within the Mondragon Corporation. IKERLAN is a point of reference for innovation, dedicated to advanced technology transfer to industry and comprehensive product development
INSTITUTO DE DESENVOLVIMENTO DE NOVAS TECNOLOGIAS (UNINOVA) is a multidisciplinary, independent, and non-profit research institute that pursues excellence in scientific research, technical development, advanced training and education.
The Universitat Politècnica de València (UPV) is a Spanish Public University that is at the leading edge of enterprise modelling, manufacturing planning research, manufacturing assembly, distribution and service supply chain management research issues.
Caixa Mágica Software (CMS) is a Portuguese SME, leader in multiple segments of the Open Source market in Portugal. It offers competent professional services on Linux systems, software package distribution and management, algorithms and solvers, networks and systems, virtualisation and development of mobile systems (particularly for Android). CMS has an extensive experience in solving integration problems in Open Source, actively supporting IT solutions for the Public Administration as well as being part of research consortia
L'Université Lyon 2 via son centre de compétences ICT4Manufing (ICT4Manuf.univ-lyon2.fr) développe son activité de recherches en ingénierie d'entreprise et systèmes d'information avec des applications en industrie. L'expertise de l'équipe de recherche de LYON 2 est le développement, l'intégration et l'évaluation de nouvelles applications métiers orientées services en industrie.
​
Ascora GmbH (ASC) is an SME IT company based in northern Germany (Lower Saxony). Since 1994, Ascora GmbH has been developing and selling software as an Independent Software Vendor with products that are used around the world. In addition, Ascora has broad expertise within the virtual manufacturing domain.
Almende B.V. (ALM) is a Dutch high-tech commercial research company investigating and developing self-organized critical agent-based solutions to sustain and improve the coalition formation and coordination of communication and collaboration across evolving networks of humans and existing ICT infrastructures.
Mondragon Assembly Sociedad Cooperativa (MASS) designs and manufactures systems and equipment for process automation. MASS integrate a wide range of commercial elements in our systems and we develop tailor made solutions to adapt to our customers' requirements providing the most profitable solution in each case.
Consulgal is one of the major Portuguese consultancy companies, providing a wide range of multi-disciplinary services to its Clients in engineering fields, particularly those related to Project Management and Supervision.
Knowledgebiz LDA (KBZ) is a Portuguese innovation and information systems consultancy company. It specializes in developing strategies for interoperability and information integration using intelligent mapping, meta-modelling, open platforms, architectures and toolkits to support and speed-up the implementation and adoption of web-based systems
La société Applications Plastiques du Rhône (APR) est une PME française spécialisée dans la transformation des matières plastiques par usinage pour les petites et moyennes séries.
Forte de plus de 40 ans d'expérience, la société a su développer au fil du temps ses savoir-faire afin de s'adapter aux exigences de ses clients. C'est dans cette optique que la firme s'est approprié un large panel de solutions techniques telles que la chaudronnerie, l'injection, le thermoformage, le moulage ou encore le négoce à façon.
TARDY est une société implantée à La Grand-Croix et est spécialisée dans l'usinage et la construction de machines spéciales et ensembles mécaniques. Ses équipes mettent tout leur savoir-faire à disposition des entreprises de tous les grands secteurs industriels (Armement, nucléaire, aéronautique, etc.) afin de se positionner comme partenaire de 1er rang pour la réalisation des produits de différentes dimensions (4kg à 40T et 210mm à 21 mètres).
Merci de votre intérêt pour vf-OS.
Si vous souhaitez en savoir plus sur le projet, veuillez remplir et envoyer le formulaire ci-dessous, nous vous répondrons dans les plus brefs délais.
Ce projet est financé par le programme de recherche et d'innovation Horizon 2020 de l'Union européenne sous la convention de subvention n ° 723710.